A Three-Week Professional Development Course
You can sign up and pay the deposit via Credit Card/PayPal using the form here.
You can pay the Tuition balance via Credit Card/PayPal using the form here.
To pay any amount toward your balance, use the form here.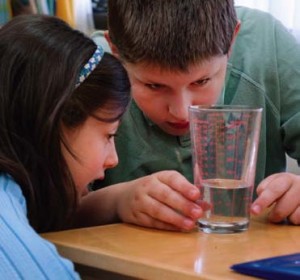 Announcing a part-time course starting in February 2016 for new and experienced Waldorf educators who wish to deepen their practice and understanding of the teaching of science in the 6th-8th grades
Teachers who have taken this course rave about it. Teachers who did not take it are asking, "When will the next cycle begin?"
When: Starting in February 2016
Where: River Valley Waldorf School
1395 Bridgeton Hill Rd
Upper Black Eddy, PA 18972
(610) 982-5606
The course will be divided into three week-long sessions:
Session 1 – Friday evening 7 PM February 12th through Thursday noon February  18th , 2016
Session 2 – Monday evening 7 PM June 20th through Sunday noon June 26th 2016.
Session 3 – Wednesday evening 7 PM October 5th through Monday noon October 10th 2016.
You can sign up and pay the deposit via Credit Card/PayPal using the form here.
You can pay the Tuition balance via Credit Card/PayPal using the form here.
To pay any amount toward your balance, use the form here.
For course information contact:
Michael D'Aleo SENSRI e-mail: spalight@verizon.net
Register now by filling out the form and returning it promptly to:
Milan Daler Research Institute for Waldorf Education P.O. Box 307 Wilton, NH 03086
Phone: (603) 654-2566 e-mail: milan@centerforanthroposophy.org
Sponsored by the Research Institute for Waldorf Education, SENSRI, and the Rudolf Steiner School of Ann Arbor
"The Teaching Sensible Science course has revolutionized my consciousness of how the world reveals itself to my senses, and this in turn has thoroughly enlivened my work in the classroom as well as my personal development… As with all quality courses in teaching, this course gives both practical tools and methods for the classroom and stimulating food for our own inner growth and education." – Tim Morrissey, Olympia Waldorf School, Former Engineer – Now a Waldorf Class Teacher
Of the many subjects taught in a class teacher's eight-year cycle, few are more challenging than the science main lessons of the sixth, seventh, and eighth grades, presented to students at a time when they develop a much stronger ability to perceive the world as being separate from them, a capacity crucial for scientific inquiry.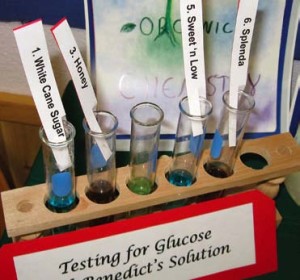 To cultivate in students these powers of perception in a healthy way, Waldorf teachers approach science by means of a "phenomena-centered" method rather than testing and application of theories. While most Waldorf teachers have heard of this approach, few have experienced it themselves as students, and many have made a fleeting acquaintance only during their teacher training. As a result, teaching science in Waldorf grade school classes is not always sufficiently strong or rigorous to satisfy the needs of young adolescents. This part-time course will be offered in Seattle, beginning in the spring of 2013, to support you in developing a deeper understanding and experience of phenomena-based science so you can feel con ident using this method in your own classrooms.
Course Includes
Workshops and discussions
On the foundations of a phenomenological approach to science – primarily the physical sciences-.
Practical sessions
With experienced class teachers who demonstrate these methods and help participants prepare class experiments and demonstrations for use in their own classrooms
Daily question and answer sessions
To review the day's work The course's intention is to kindle teachers' necessary enthusiasm, understanding of, and interest in a living connection to science, which they can then share in their work with students.
This Course is Recommended for
We strongly recommend this course for all practicing class teachers, especially those who are slated to teach upper grade school science.
More Information
For descriptions of phenomena-centered science see Michael D'Aleo's What Is Phenomenology? and David Mitchell's The Teaching of Science at www.waldorflibrary.org. For a more detailed description of this course, see the articles by Bob Amis and Michael D'Aleo in the Research Bulletin (Volumes XII & XIII) or at www.waldorfresearchinstitute.org.
"In just the first few days of that first session, I quickly realized that what I had anticipated as just a sixth grade physics prep course was actually an experiential course in phenomenology that would affect not only how I would eventually teach physics, but also how I would teach everything. In that first session, we teachers as adult students observed phenomena and then through our own sense-based experience searched for patterns, found relationships, and discovered lawfulness. We had a visceral experience of what it was like to have to trust in our senses and what it was like to think, really think, about how the 'visible and the invisible work together to produce the miraculous.' This process of working from phenomena to lawfulness is what really made TSS meaningful for me."
— Calisa Tucker, Rudolf Steiner School of Ann Arbor
Presenters
Lylli Anthon has been a grades teacher at the Halton Waldorf School near Toronto, Canada for over 20 years. She has taken a class from grades one to eight, but now concentrates on grades six, seven, and eight, having graduated three such groups. She continues as a class teacher to this age group, offering chemistry blocks in grades seven and eight. Lylli's professional interest focuses on the art of teaching, especially in mathematics and the sciences.
Gary Banks worked as a research engineer on the NASA Space Station project before entering teaching. He took a class through eight grades at the Denver Waldorf School, then worked as high school science at High Mowing and class teacher at Pine Hill Waldorf School before moving to Michigan, where he teaches chemistry and biology at the Rudolf Steiner School of Ann Arbor.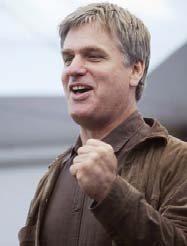 Michael D'Aleo left a career in engineering to become an upper grades class teacher before helping to found the high school at the Waldorf School of Saratoga Springs, where he teaches physics. Co-author of Sensible Physics Teaching, a guide for teaching physics in the sixth, seventh, and eighth grades, Michael is Director of Research at the Saratoga Experiential Natural Science Research Institute (SENSRI); he is also on the faculty of the Center for Anthroposophy's Waldorf High School Teacher Education Program.
Barbara Richardson, who specializes in eurythmy in the workplace, has led artistic classes for many different adult professionals including chemists, doctors, nurses, farmers, and teachers. Formerly at Arcturus Rudolf Steiner Education Program, Barbara is now teacher and Coordinator of Foundation Studies at the Center for Anthroposophy.
Registration Information
Prompt registration is crucial since sign-up for this course will be limited to 25 people to ensure sufficient individual attention.
Payment Information

$ 1,975
Housing
For housing arrangement (either private or hotel) please contact Hillary Murphy at 
hmurphy@rivervalleyschool.org 
$ 510
$ 680

$ 250
Limited financial aid is available to those who send a request before the registration deadline.
You can sign up and pay the deposit via Credit Card/PayPal using the form here.
You can pay the Tuition balance via Credit Card/PayPal using the form here.
To pay any amount toward your balance, use the form here.